Endless Tricks & Fun
Cosmic Globe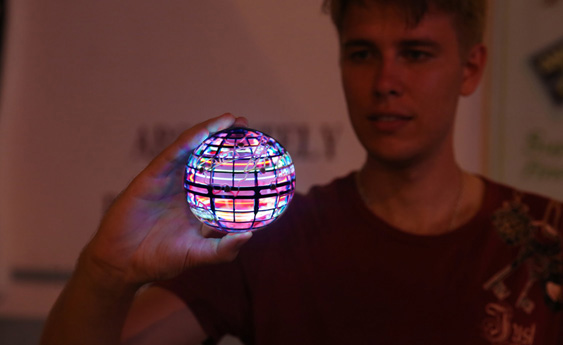 The most popular & viral gadget of the year, the Cosmic Globe, lets you take it for a flight, have it perform acrobatic tricks & return safely back to your hand, all at your command with super-simple gesture control. It comes with super cool LED lights that will make it look like a neon shooting star when you launch it!
Safety tested for kids, this is more than just a toy, it's entertainment for the whole family, and can be used both indoors & outdoors with ease - whether it's your backyard, recreation room or even your kitchen!
Just switch it on, give it a shake & toss it up - and you are ready to enjoy some gravity-defying fun!